September 2022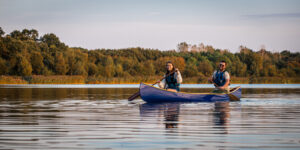 There's nothing better than being able to paddle a canoe but what's so special about it? We invite you to find out with this introduction to canoeing course. Whether you're starting a new outdoor activity, hobby, or needing to refresh your paddling skills from the years past, this course has been designed to satisfy all. We focus on the basic functional skills needed to get you safely started and continue your skill development.
Find out more »
October 2022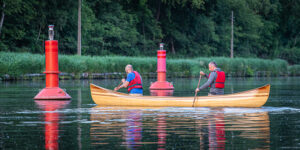 This tandem canoeing beginners course is designed for the canoeist who is starting to get to grips with basic paddling techniques and is able to execute them correctly. We'll help you to further develop your ability and knowledge and expand it with new techniques. You have already had some experience on open water in a canoe and would now like to progress further. We offer coaching that is tailored to your individual needs to allow you to refine and develop your…
Find out more »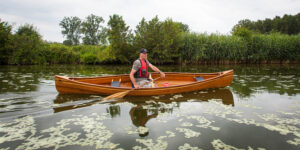 Learning to paddle a canoe solo is a liberating experience. This solo canoeing beginners course will teach you the fundamentals of paddling a canoe solo. Learn paddle techniques, adaptations to equipment, safety, environmental challenges and how to control your canoe all alone. Become a skilled paddler and pirouette your solo canoe around any obstacle. Flatwater practice hones the paddle skills which are essential for performing complex maneuvers in rapids. Indeed, to confidently paddle whitewater you must first master flatwater!
Find out more »
+ Export Events