Canoe fishing, an immersive experience
The morning is quiet as you make your way to the shallow lake at the back of the creek, the still surface broken by the flicker of predatory fish. Dawn breaks as the perch comes to the surface and takes advantage of the favorable feeding conditions. The hum of your mill hangs in the air as you scan the area, bobbing among the water lilies that litter the water. This is a scene that fishermen are universally familiar with. Only this particular scene happened to be painted from a canoe.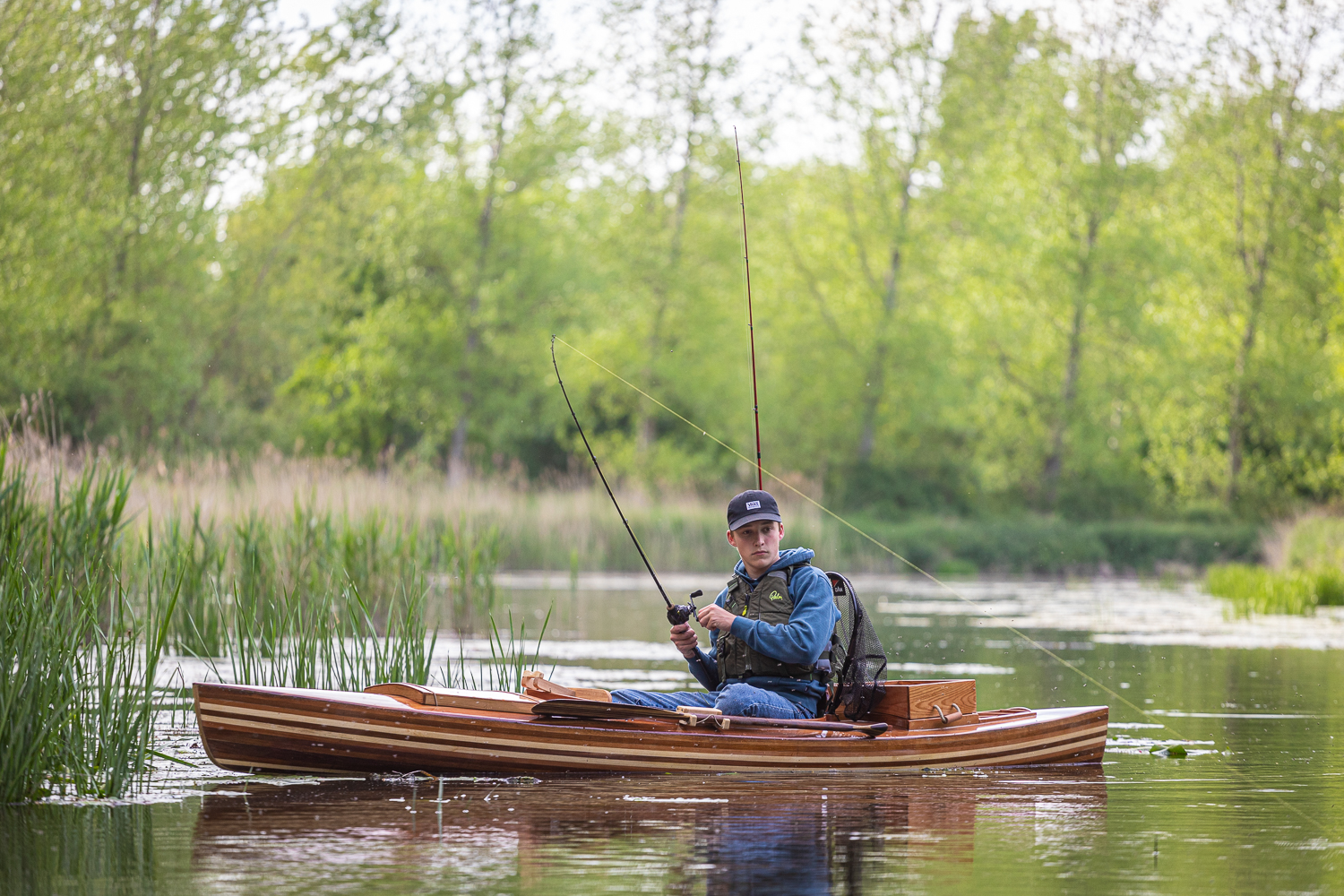 Canoe fishing
Canoe fishing has blown over in recent years from the USA where it is extremely popular. In Europe too, more and more anglers seem to be discovering the advantages of fishing from a canoe. And those are multiple, canoes offer many advantages on the water. Because they feel at home in very shallow water, there are almost no restrictions in your range. They offer unparalleled access to the most beautiful and peaceful pieces of nature (and the fish of course). With a canoe you can fish in places that are inaccessible with traditional boats and that are also out of reach when you're casting from the river bank.
And then there's the simplicity and intimacy that canoe fishing offers. In our fast paced world, we often feel cut off from nature and therefore long for that temporary escape. As fishermen, we achieve this on the water, where the fishing meets both our sporting and mental needs. These elements are reinforced in a canoe. Because of the proximity to the water you experience fishing in a completely different way.
And last but not least, canoes are more fun when the fish don't bite: everyone has those days when the fish just don't seem interested. When you fish from a canoe you have the extra pleasure of enjoying nature in peace. As an added bonus, you get a day of good exercise.
Freeranger Canoe developed a purpose built wooden fishing canoe. It is a boat with plenty of storage space, three rod holders, a spacious tackle box and plenty of room to install accessories and equipment. The canoe can be paddled with a single-bladed canoe paddle, but also with a double-bladed kayak paddle. More info: Day Angler Fishing Canoe