Canoeing in the Weerribben-Wieden
For multi-day canoe trekkings in Europe you have to go to Sweden. At least that is the widely held opinion. Well, for those who don't want to drive endless kilometers, there is good news. The largest peat bog area in northwestern Europe is located barely 300 kilometers from Brussels. The Weerribben-Wieden National Park is a true canoe paradise every paddler will fall in love with. During these corona times we went canoeing in the Weerribben-Wieden and we didn't regret it.
A beautiful man-made nature reserve
The vast swamp and lake area covers a surface of ​​about 11,000 hectares and was created by human hands. Peat has been extracted in the area since the Middle Ages. By "stabbing" the peat channels, creeks and pools were created. Activity in the Weerribben was much more regulated than in the Wieden. The peat dried there on "ribs" that were specially kept clear between the canals. In the Wieden, many of those "ribs" have been swept away, creating large lakes. Besides peat extraction, reed cultivation was also an important activity. Until today the Kalenberg thatch is very renowned.
Wild animals, beautiful nature and picturesque villages
The area is therefore a gigantic cultural landscape that, thanks to excellent and active management, houses an enormous diversity of species and ditto landscape types. We made a 5-day trek of about 80 km through the area and encountered a grass snake, an otter, ospreys, egrets, storks, a purple heron and a plethora of other birds. All this in a surprisingly diverse landscape. From swamp forests over reed and hay meadows to large open water areas.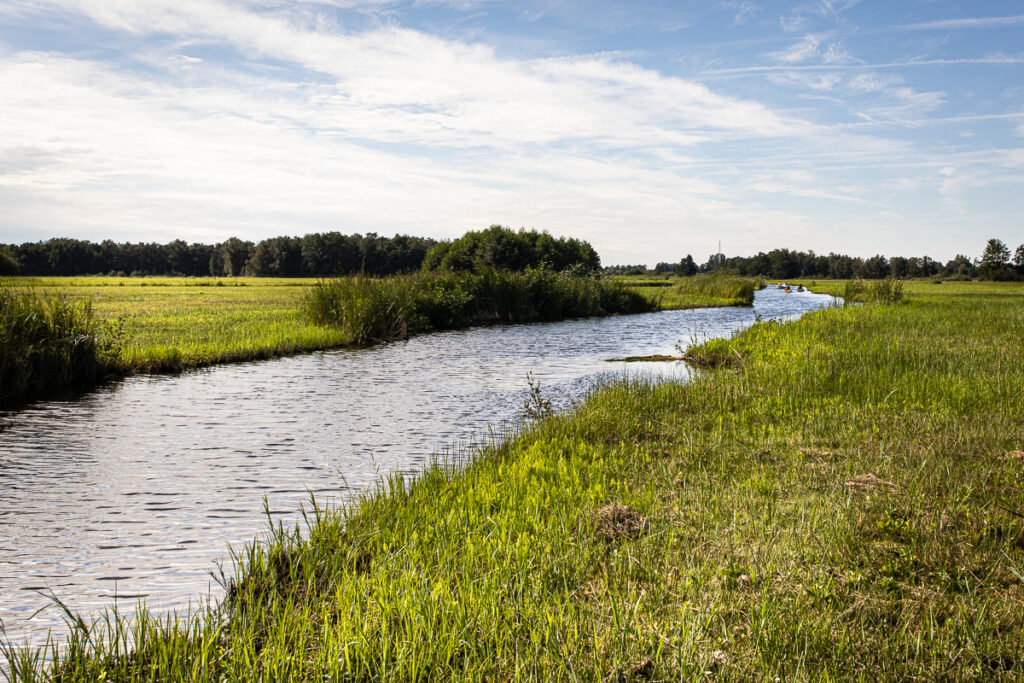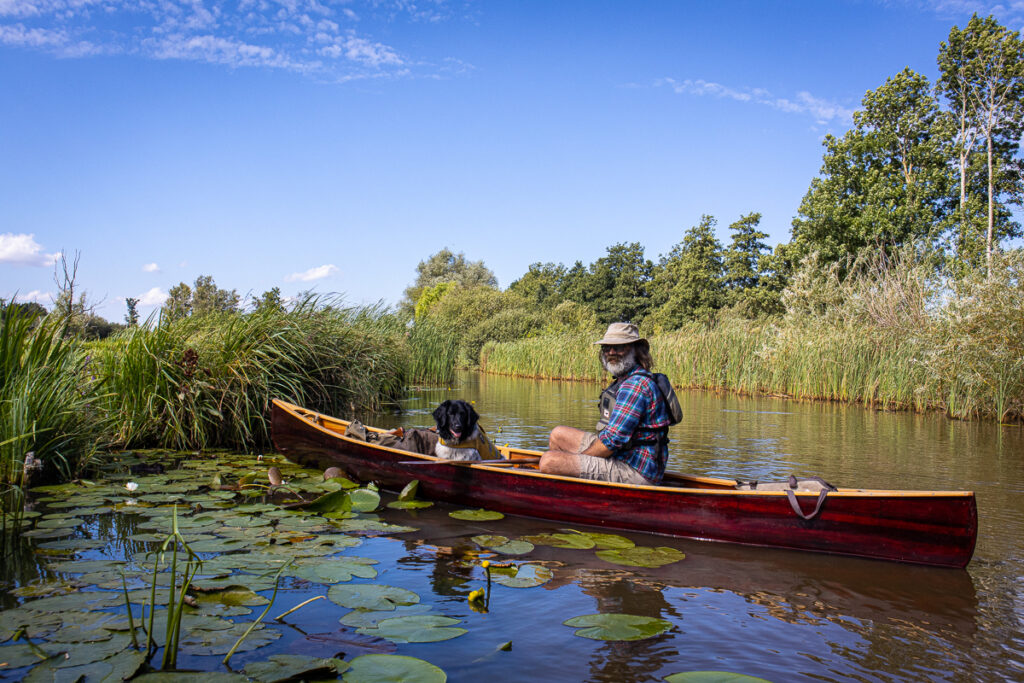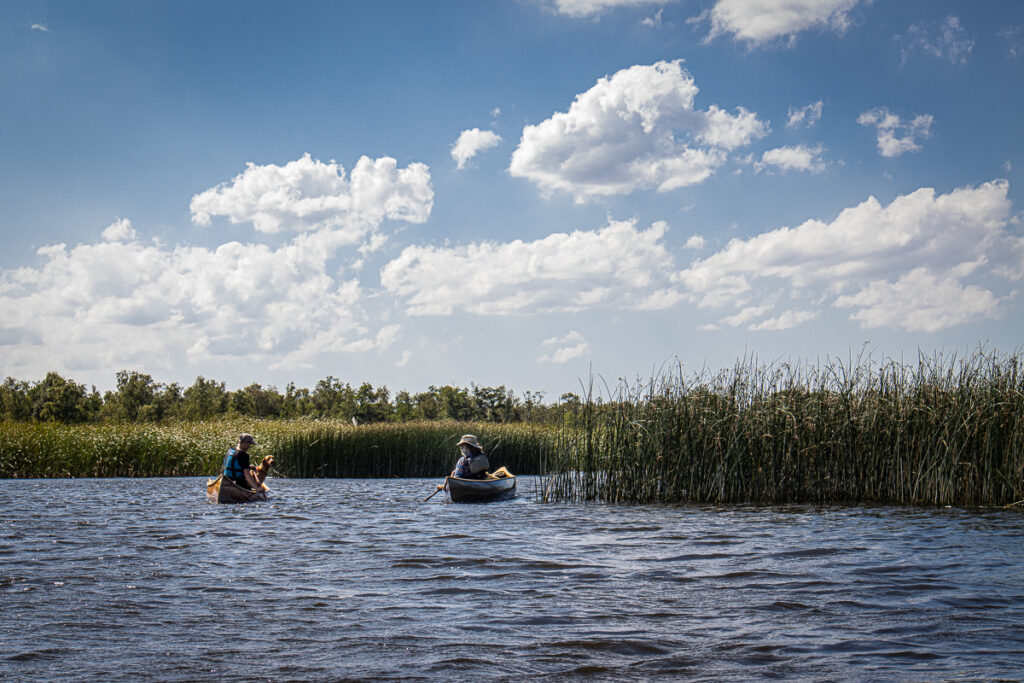 In between we passed the most picturesque water villages with names such as Muggenbeet (literally mosquito bite) and the Netherlands. The "Venice of the North", Giethoorn, was also on our route and provided a busy, but funny, intermezzo. Canoe traffic jams don't happen every day.
Canoeing in the Weerribben-Wieden, practical
Canoeing in the Weerribben-Wieden is very accessible. There are numerous mapped out canoe routes that are also nicely marked along the water. There are a lot of accommodation options ranging from pole camping pitches over regular campsites to B&B's and hotels. Everything is small scale and in harmony with the unique environment. Along the way you will pass some small water villages where you can stock up on supplies in the local shop. All information can be found on the website of the canoe paradise. In addition, there is also a handy map with all routes and accommodation and dining options. You can make day trips, but you can also link up several routes and be on the road for several days.
An excellent base camp to discover the area is Recreation Center De Kluft in Ossenzijl. On the same location you find the Information Center Weerribben of the State Forest Administration for all your questions about the park. Finally, you can also go to Canoe School Herbie Bird to brush up on your paddling technique before setting off on your adventure.