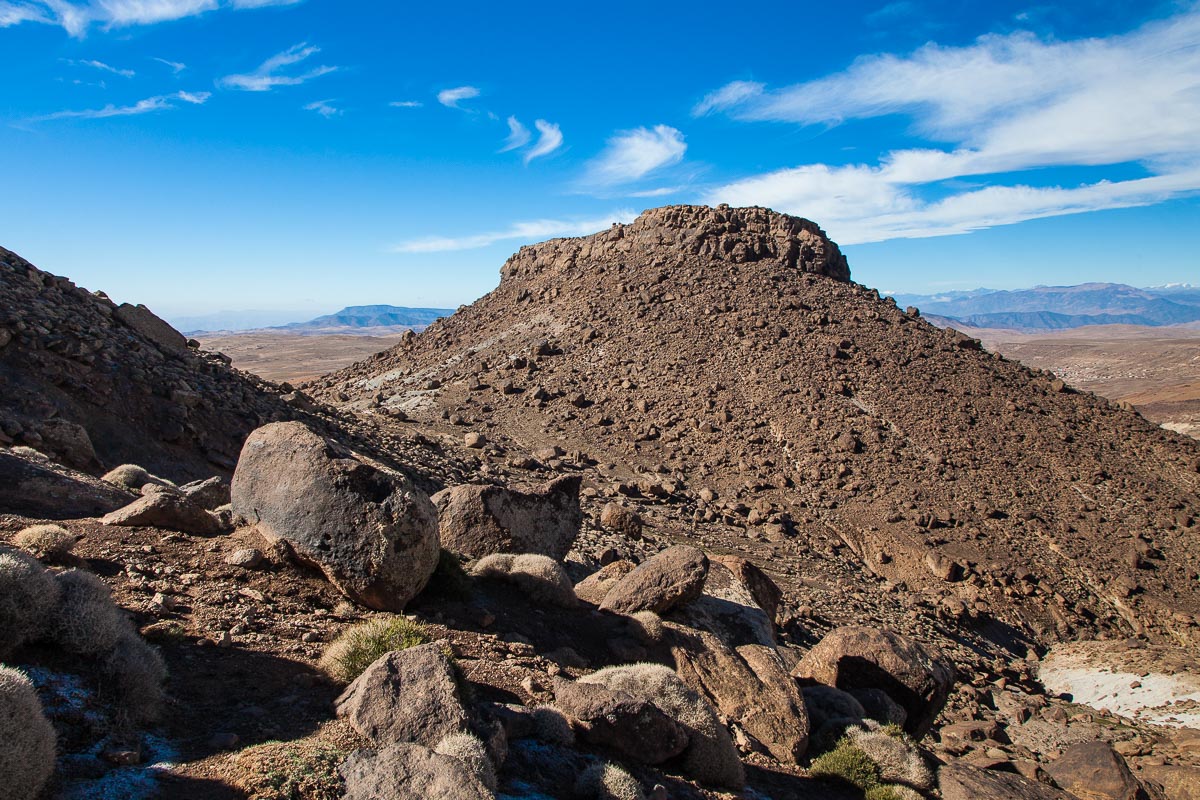 Hiking in Morocco - the Jebel Sirwa
Jbel Sirwa lies in between the High Atlas and the Anti Atlas Mountain Ranges. It is an extinct volcano surrounded by  massive gorges and great scenery that rises up to 3304m/10,843ft. It is a mere 50km from Jbel Toubkal but the scenery is dramatically different with interesting rock formations including rocky escarpments, it's a difficult hike to ascend the summit but well worth the effort. Hiking in Morocco doesn't get much better.
It is an area with typical Berber villages surrounded by almond trees and fields of saffron – the only area in Morocco where saffron is harvested. Sirwa is snow-capped most of the year. The area is less popular than Toubkal and harder to reach but offers varied and challenging trekking and the opportunity to get off the beaten track.
The High Atlas Mountains often overshadow the Anti-Atlas region located in southern Morocco, but for those who venture here agree it features some impressive peaks to scale. The volcanic mountain peak of Jebel Sirwa in reality joins the two ranges. A two day hike can be completed from Atougha, but it is highly recommended that you take an experienced guide as the last section can be extremely problematic. For those who can spend a week here, start at Taliouine and take the time to appreciate the beauty of the various Berber valleys with their precipitous terrace fields.
Hiking in Morocco, especially in remote areas such as the Jebel Sirwa, shouldn't be done without a local guide.