Hiking in the Vosges Mountains - the Sentier des Roches
If you go hiking in the Vosges Mountains the Sentier des Roches is one of the absolute top trails. It's respected by every hiker and it leads you to one of the most beautiful sites of the Vosges, the summit of the Hohneck.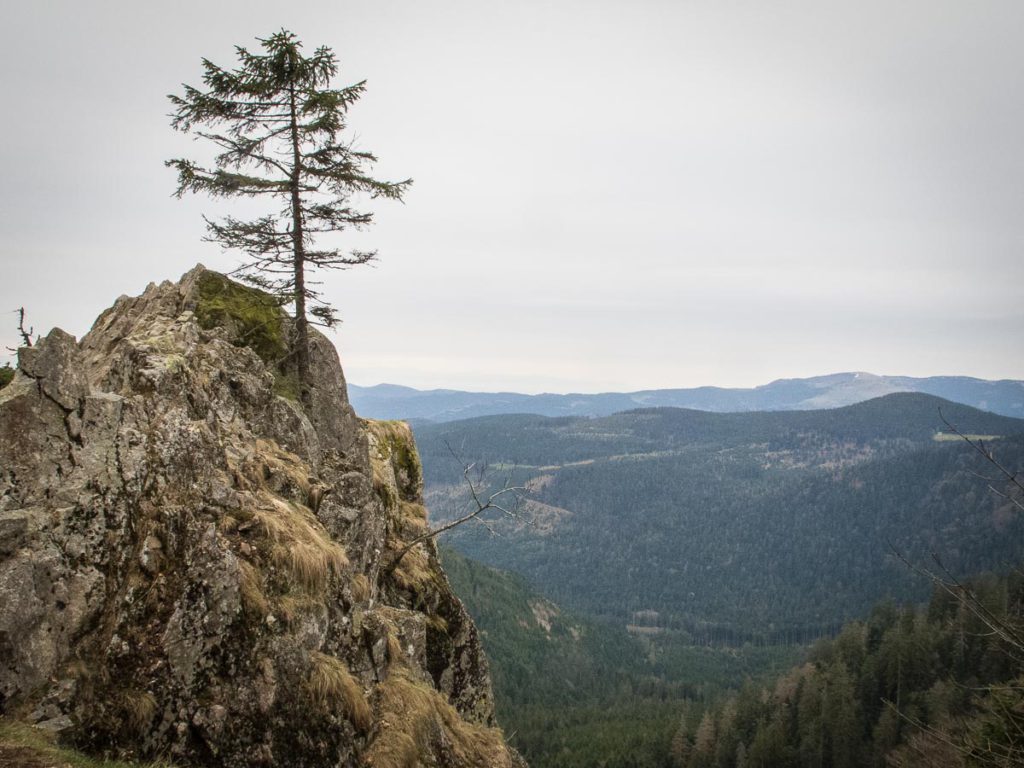 The Sentier des Roches starts at the Col de la Schlucht, the natural border between Lorraine and Alsace. The trail, marked with a blue rectangle, starts with a slight descent on a dirt path through the woods but soon starts to climb along steep cliffs.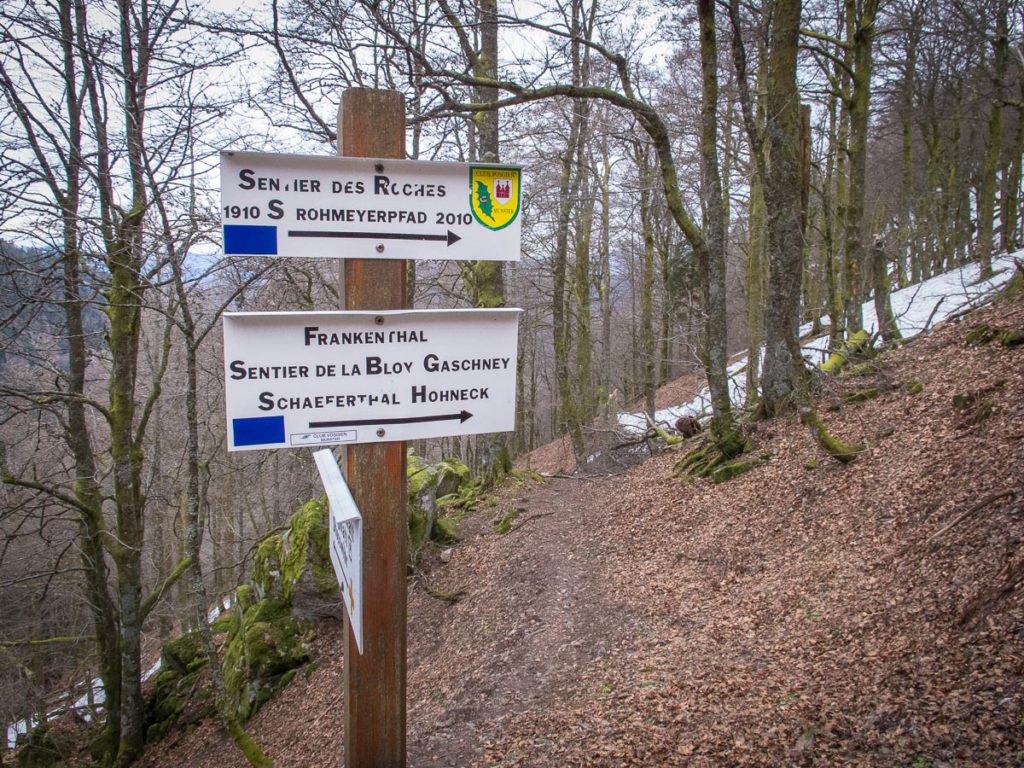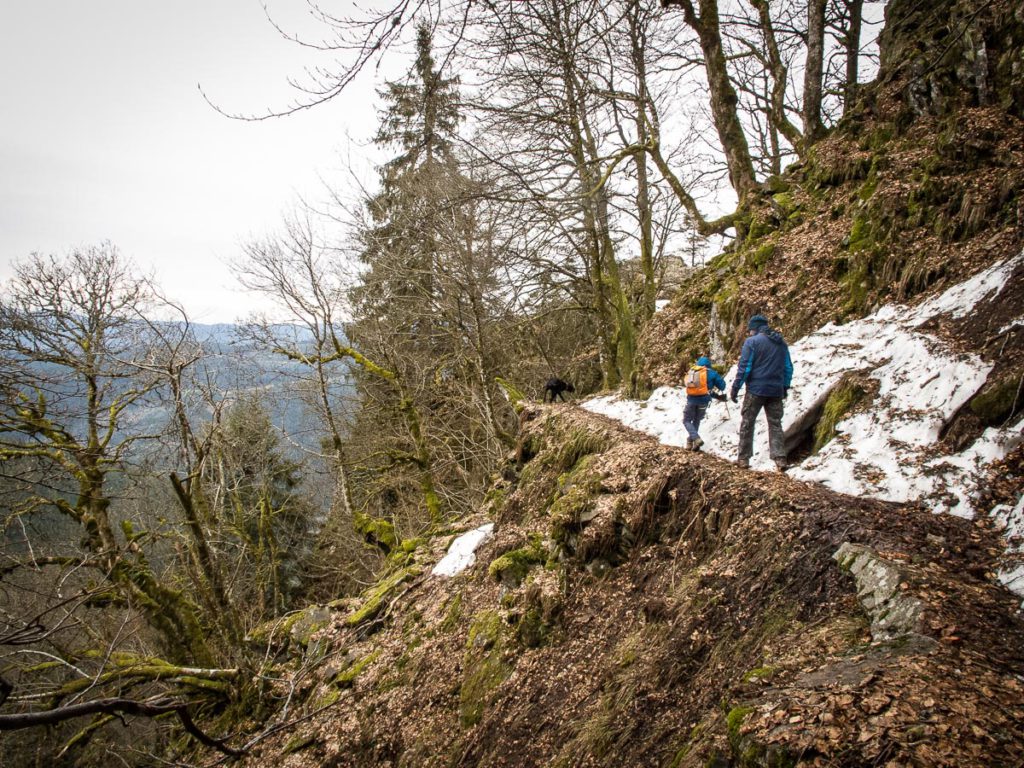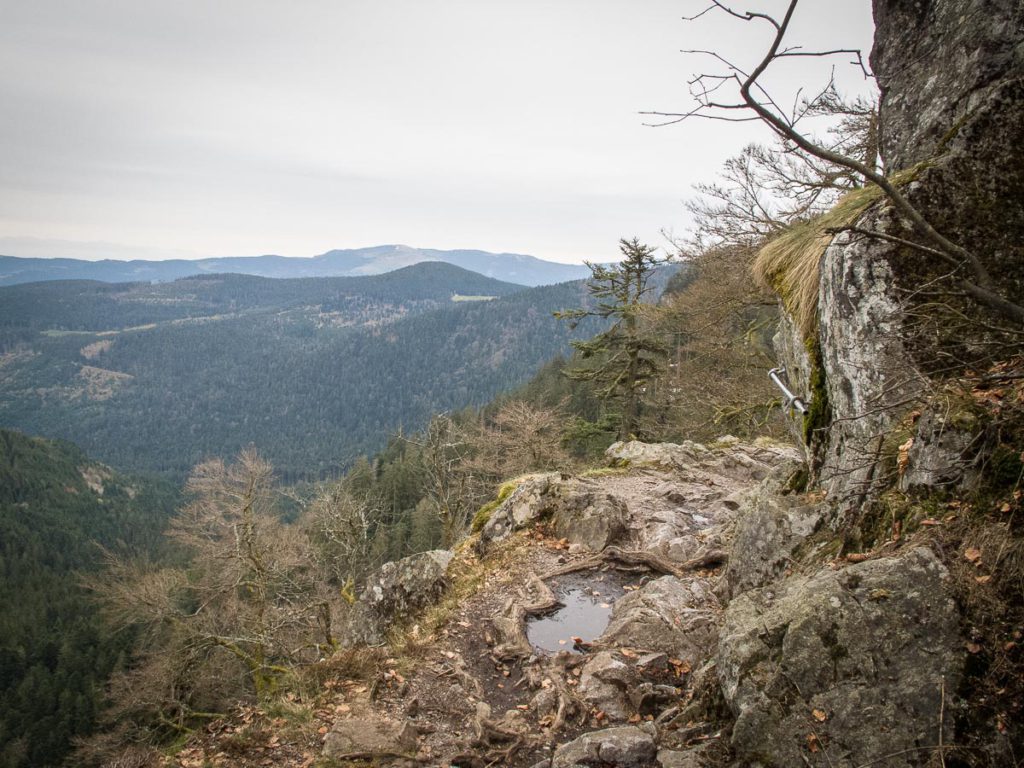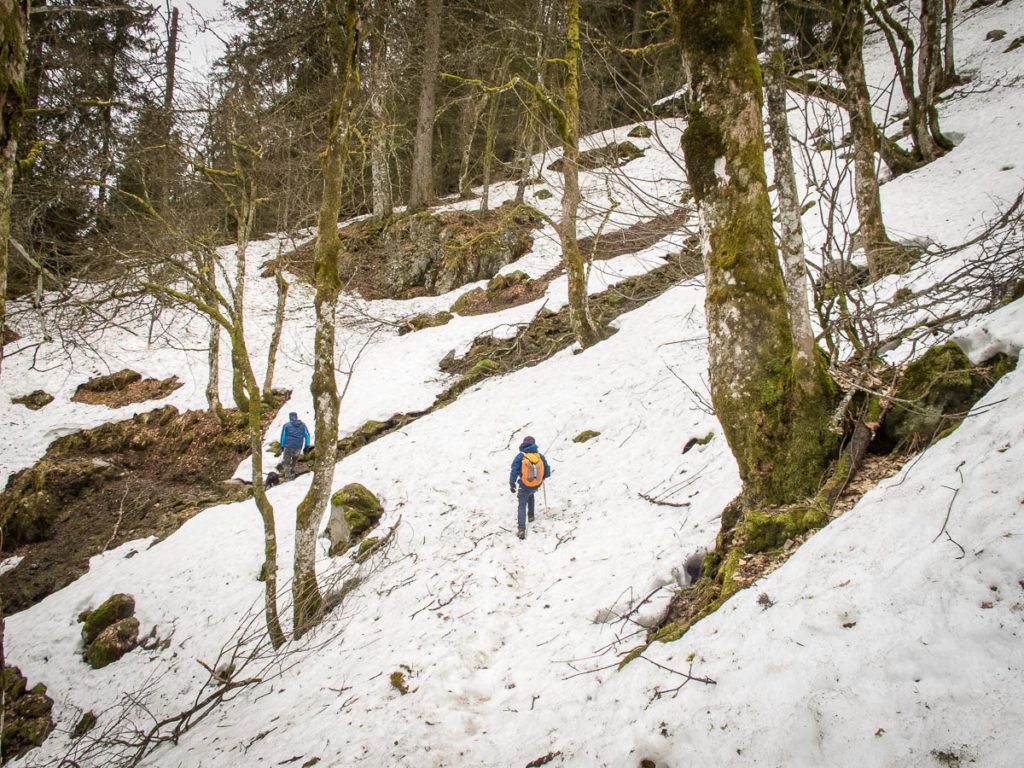 About an hour and a half you hike from one breathtaking panorama to the next to arrive eventually at a wide forest trail. Fifteen minutes later you'll arrive in Frankenthal.
This valley offers a magnificent view of the granite rocks of the Martinswand and the alpine meadows on the Hohneck. The hardest part of the journey is still ahead of you. From the valley a steep path leads along the mountainside to the Schaefertal. Although the Sentier des Roches is officially behind you, this climb is in terms of scrambling most certainly not inferior.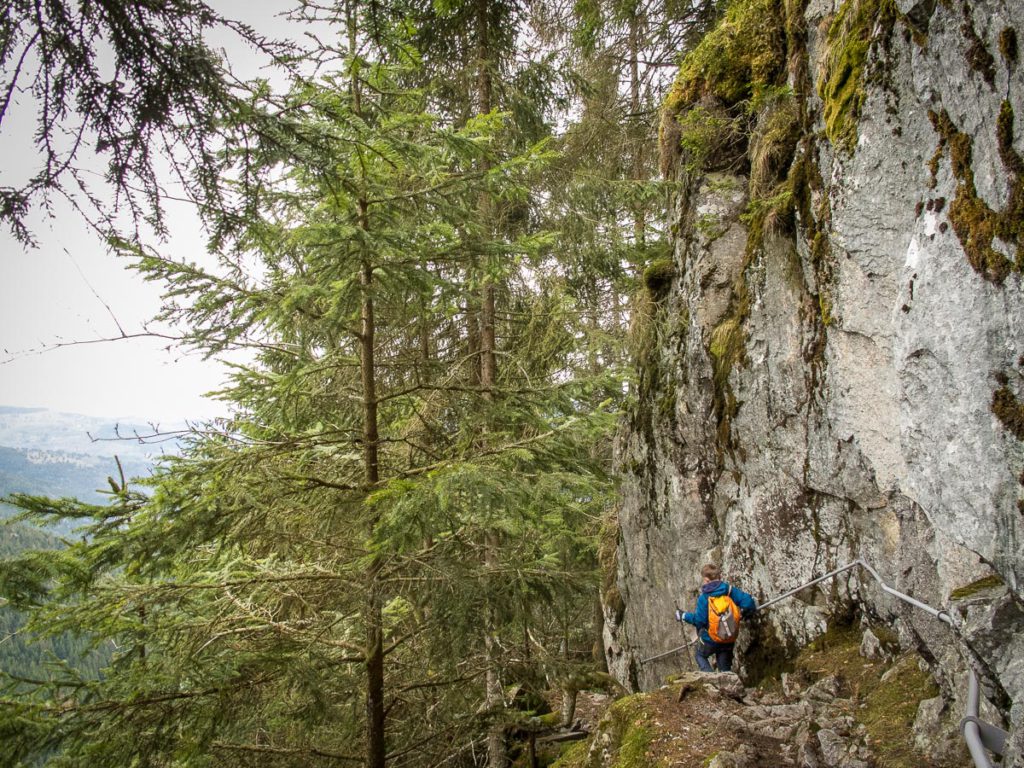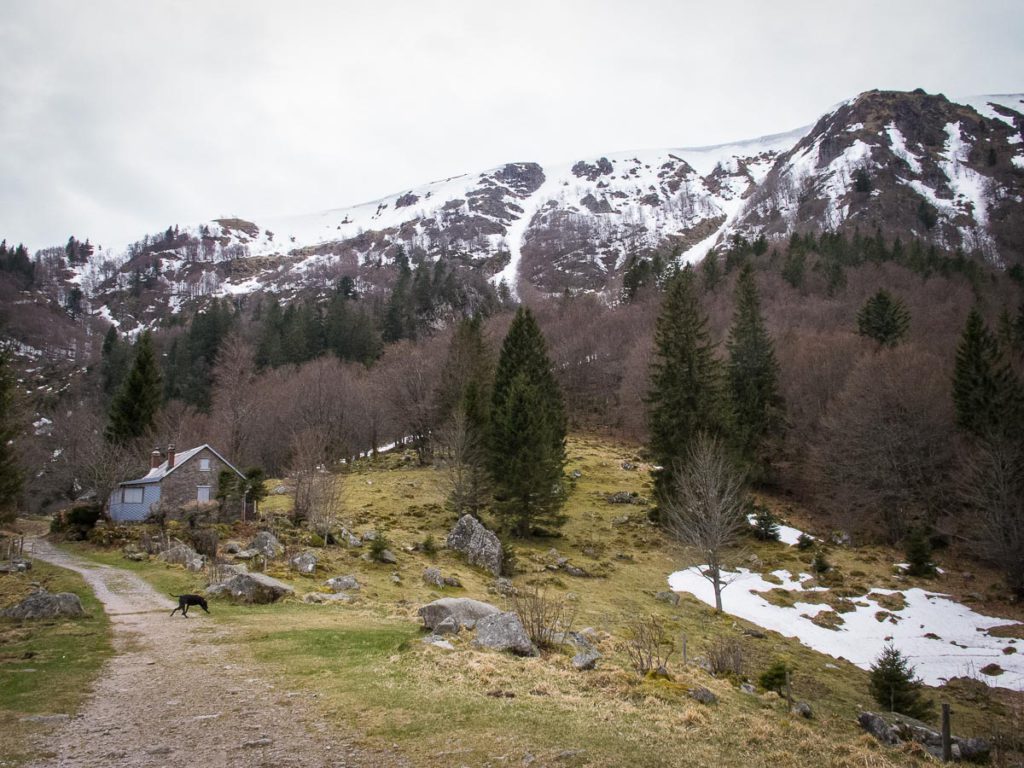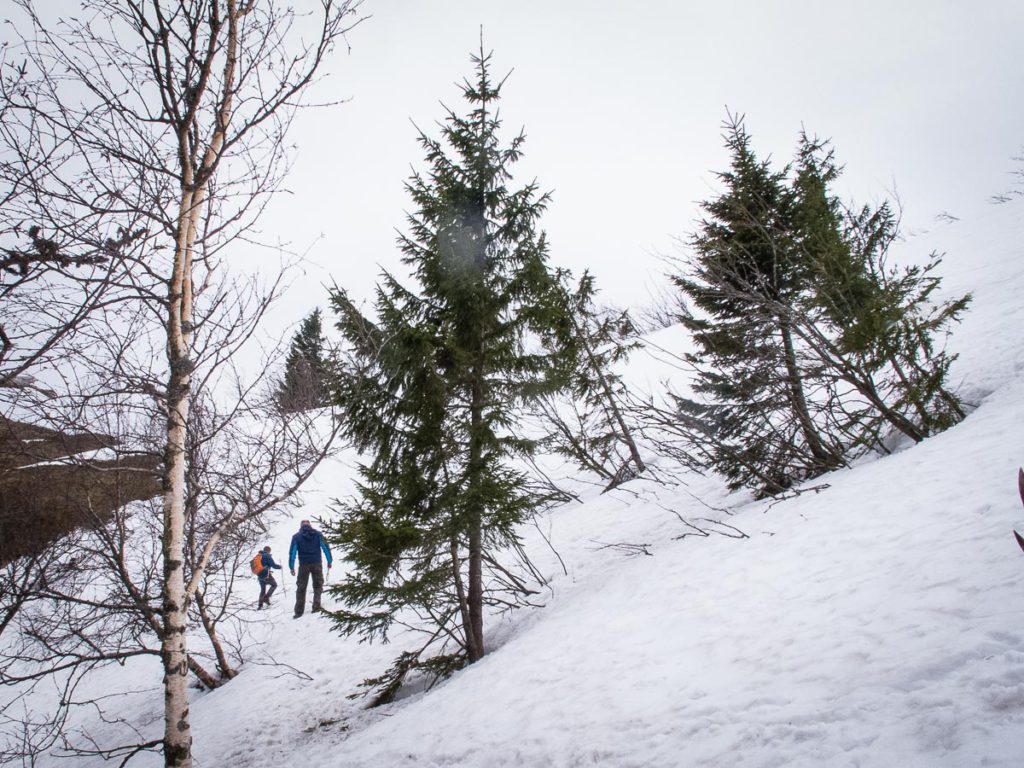 At the top you are rewarded with a magnificent view of the Vosges Ballons and Lake Schiessrothried at the foot of the Hohneck. We were lucky to see one chamois jumping through the rocks. A couple of chamois was reintroduced in 1956 as a gift by the Germans to the French for protecting the animal. Today an estimated 1500 chamois live in the Vosges.
The next part of the walk leads you across the meadows to the summit of the Hohneck (1363 meters), the views remain stunning. From there you walk back to the Col de la Schlucht via the Col du Folimont in an hour. Along the way you get a view of the Frankenthal and the steep climb you just completed. Hiking in the Vosges Mountains doesn't get much better. We hiked the trail in early April when there was still a lot of snow, a unique experience.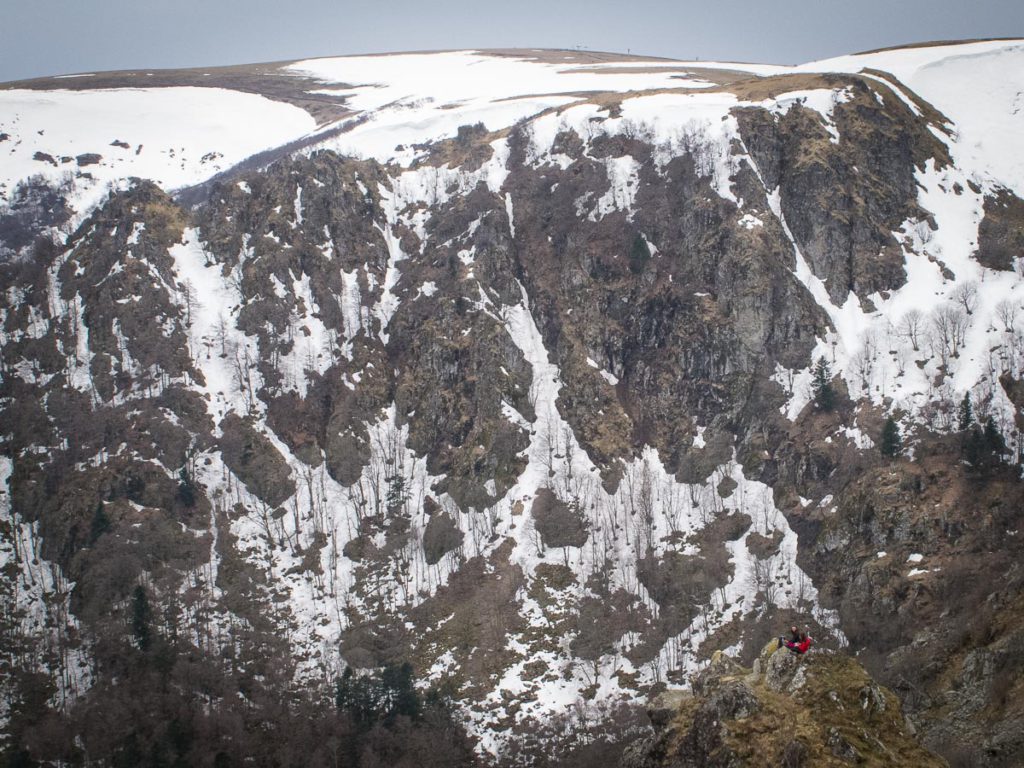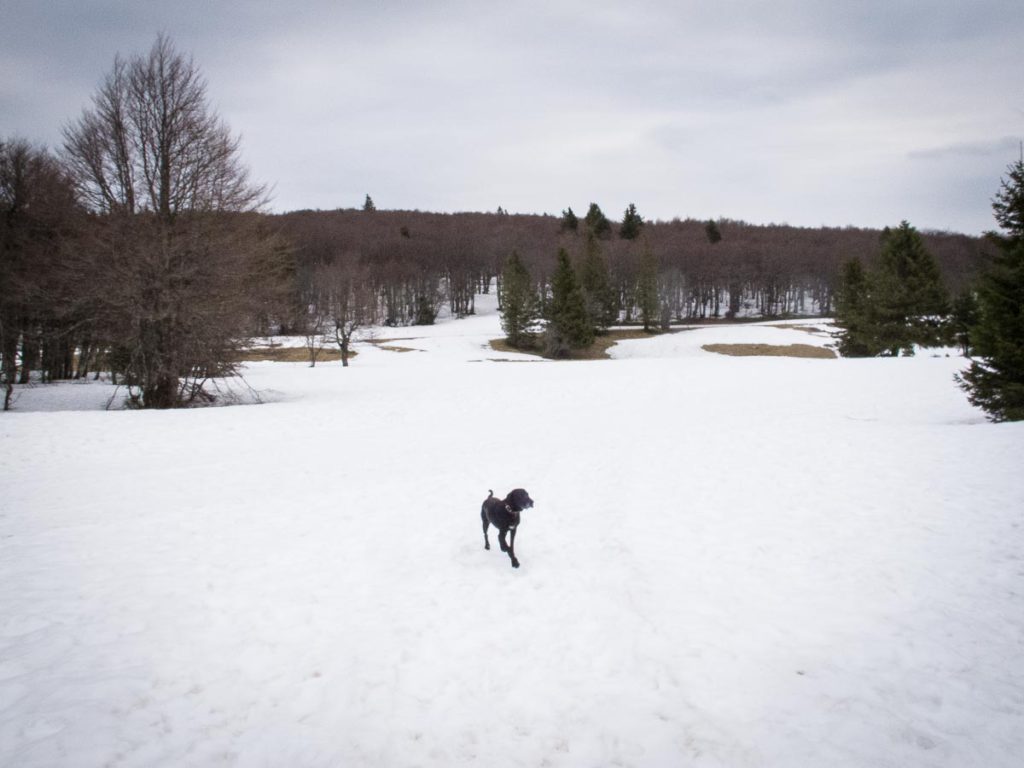 It is absolutely advisable not to use this trail in bad weather conditions given the hazardous nature. Make sure to bring enough food and drink, sturdy walking shoes and proper clothing. Take your time, this hike can be done in 4 hours, but depending on your condition and the weather it can vary enormously.