Building a wood strip canoe
One fine day Johannes showed up at the door of our shop with a half-built wood strip canoe. He had acquired it for a dime and needed expert advice on how to finish it. He's counting on our assistance to finish the canoe and to solve some structural problems. We agreed with Johannes that he will do all the work himself, guided (and assited) by us.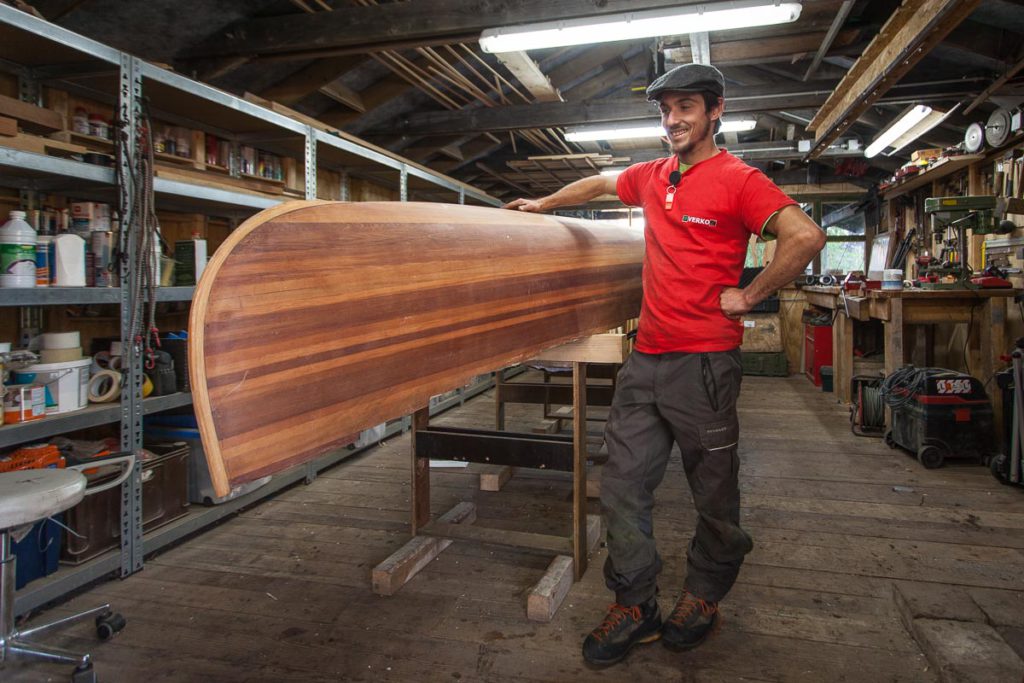 Fixing the outer stems
The first job at hand is solving a major problem wit the outer stems of the wood strip canoe. The builder has made them too short. They don't run far enough towards the keel of the canoe. To make things worse, they have been cut too closely to the base of the hull. If not fixed, these problems will result in major damage to the hull when the canoe hits ground.
To solve the problem we decided to add strips of ash to the base of the existing stems.
Making and installing the gunwales
The gunwales add strength to the wood strip canoe and protect the hull when mooring. Ash is the wood of choice for all the outfitting of our canoes. It is strong, supple, tough and not too heavy. The inwales are glued to the hull with thickened epoxy resin. The outwales are screwed to the canoe to make replacement easier.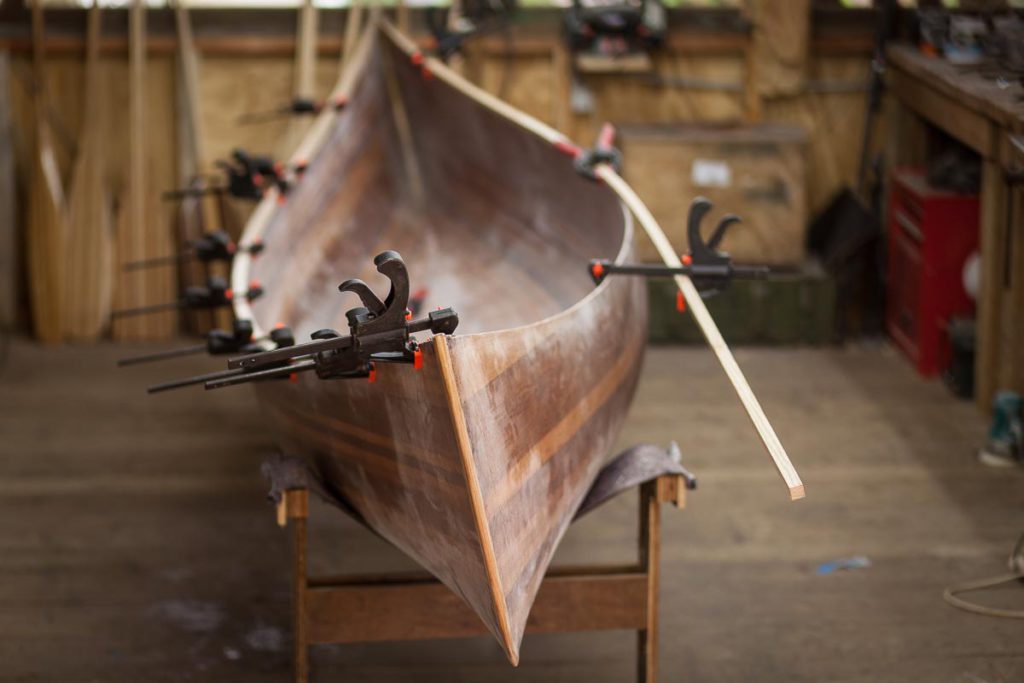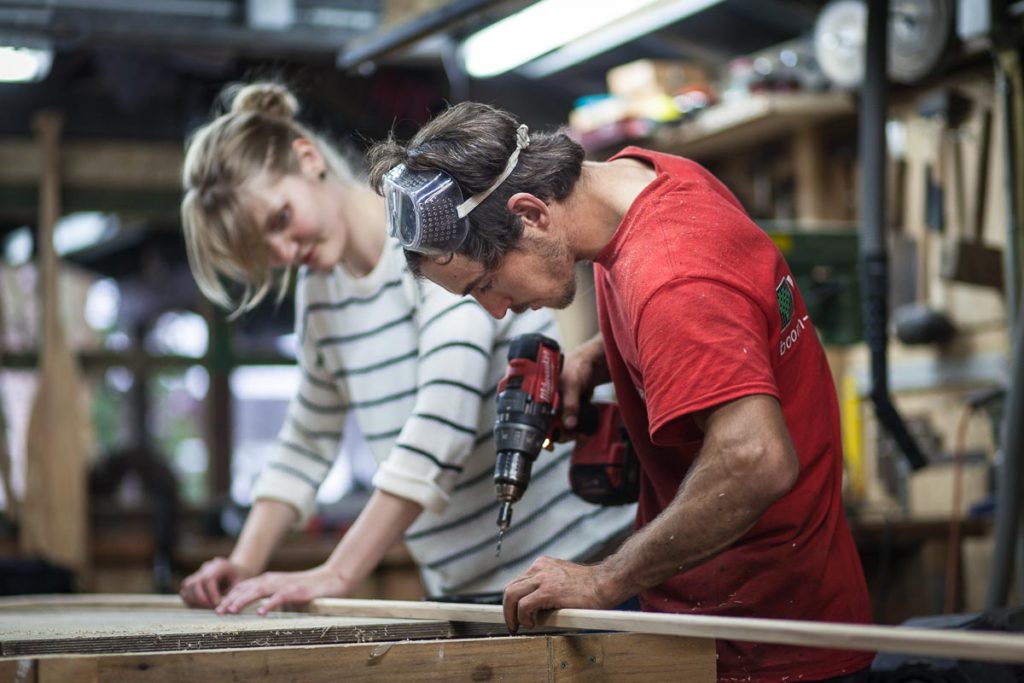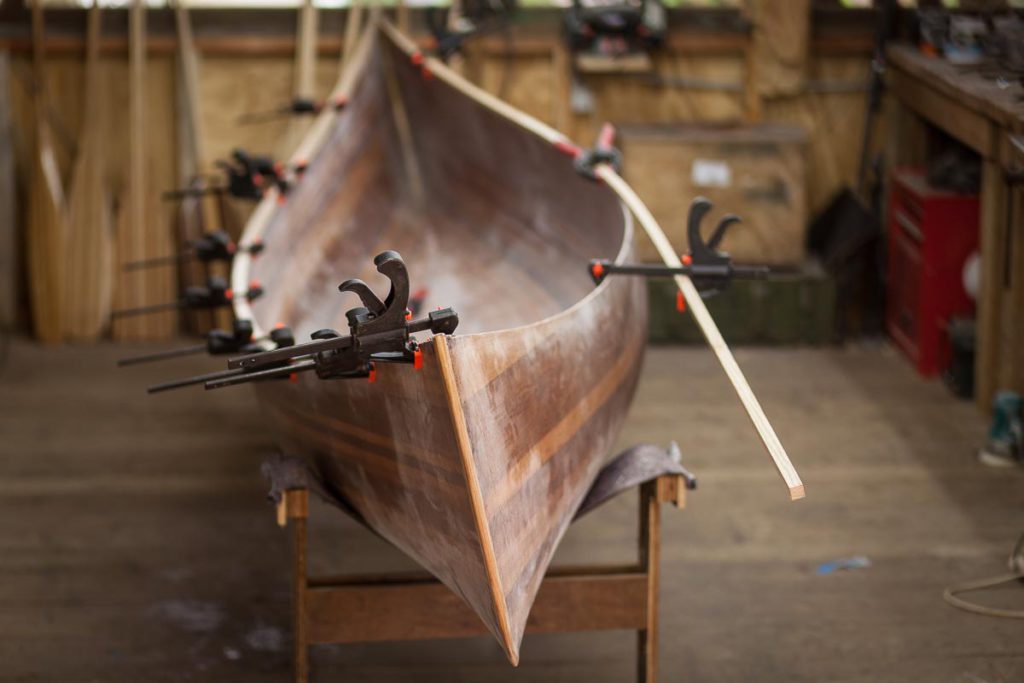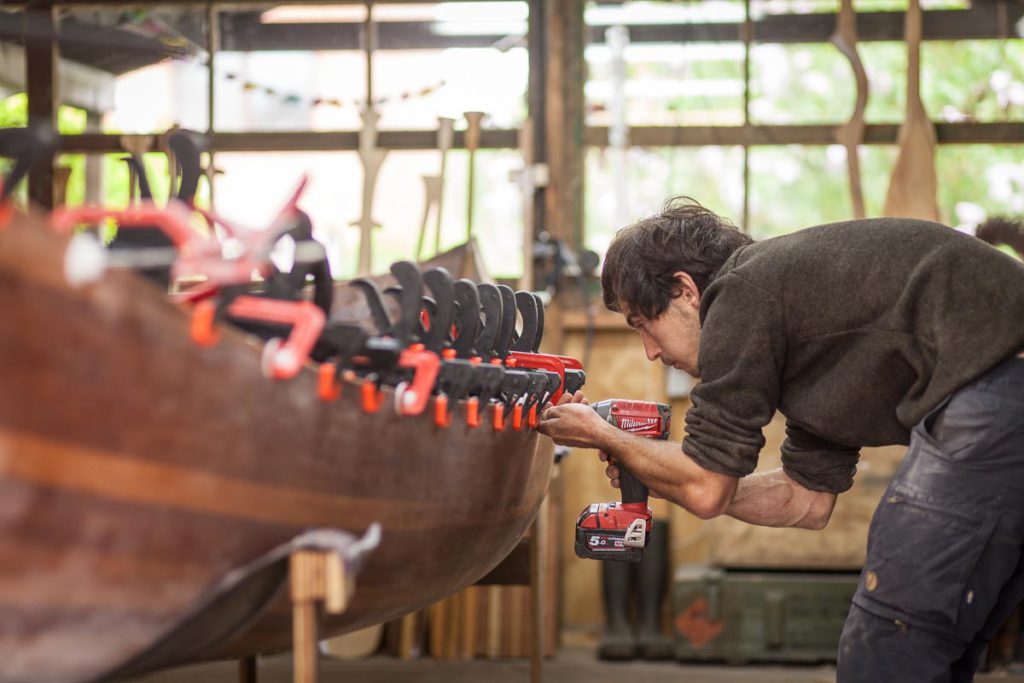 Making and installing the decks and the yoke
Johannes is a step closer to the water with his wood strip canoe. He has installed the decks and made the yoke. Both are made out of ash. The deck is glued in with thickened epoxy-resin. The yoke will later be screwed up with stainless steel screws and bolts.
Final steps
Before the wood strip canoe is ready to be varnished Johannes has milled the inwales round and made the seats. Additionally he gave the entire canoe a final sanding. The canoe is ready for varnishing.
Finishing the canoe
The canoe is ready. Johannes gave it inside and out 5 coats of marine varnish. He also installed the seats and the yoke and oiled them and the gunwales. The canoe needs to cure for some more days before he can be paddled.