Open Canoe Festival – Drôme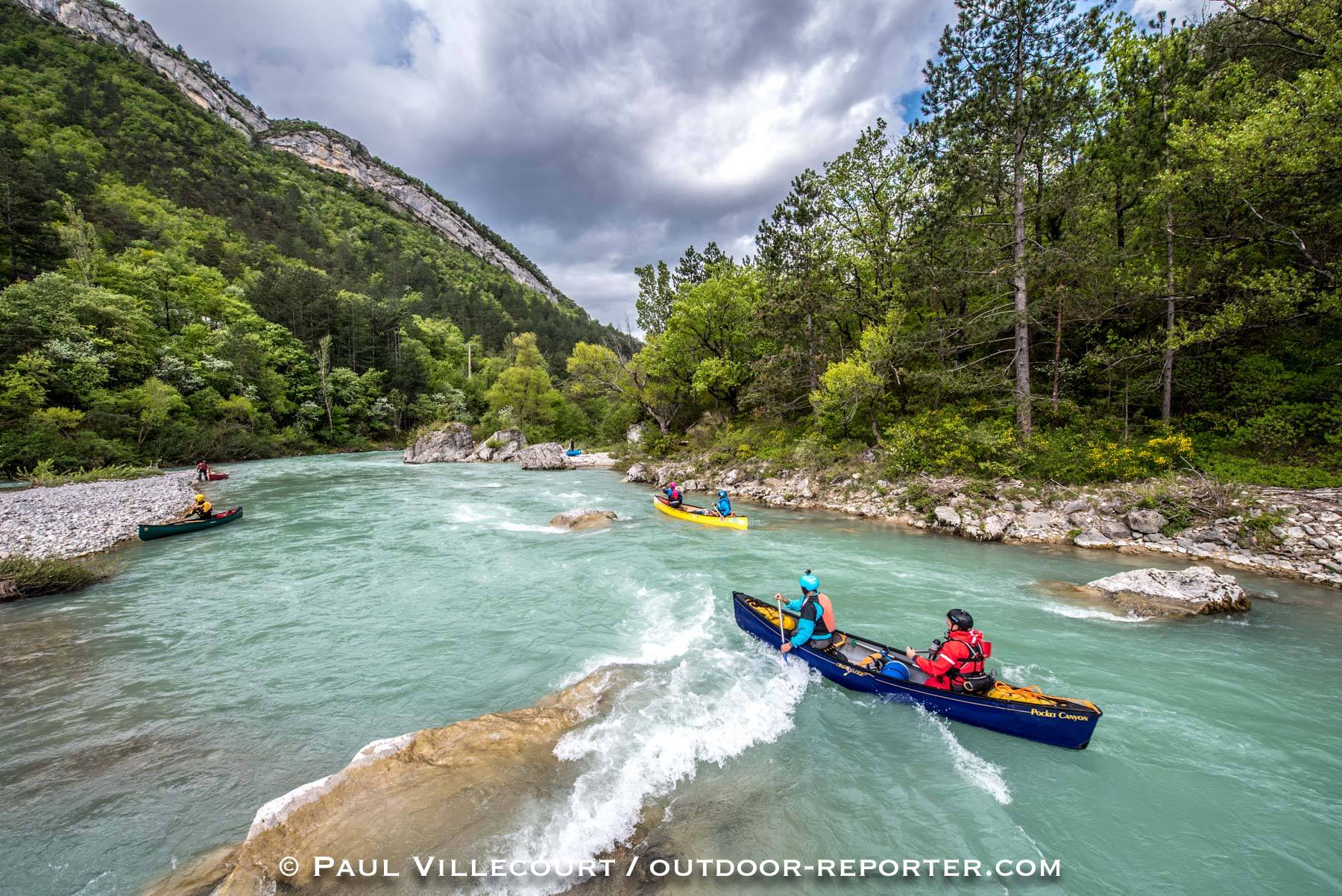 The Open Canoe Festival is the biggest rendezvous dedicated to canoe lovers from Europe's four corners. 600 participants each year and 12 countries.
During 3 days, the charming village of Mirabel-et-Blacons (located between Lyon and Avignon, 30 Km from Valence and the Rhône Valley) becomes the European Canoe capital. The Festival is organized in a charming 4 star campsite located on the bank of the Drôme river. All the meals and parties are sheltered under a beautiful giant tipi giving a very special look and atmosphere.
The Festival offers 3 days of technical and safety clinics, boat tests, manufacturer booths, free tasting of local cuisine, parties, a big prize lottery and of course some fantastic runs on the turquoise waters of the Drôme river, which offers more than 30 Km of easy and scenic paddling at the gates of the Provence area.
The schedule brings a lot of workshops dedicated to many outdoor themes and activities : outdoor cooking, the art of bivouacking, no trace camping, river fauna, outdoor first aid basics, photography, relaxation, canoe fishing, ropecraft and knots, fire camps, camping tips and tricks…
Freeranger Canoe will be present at Open Canoe Festival with our wooden canoes and paddles
Related Events