Kringelfieber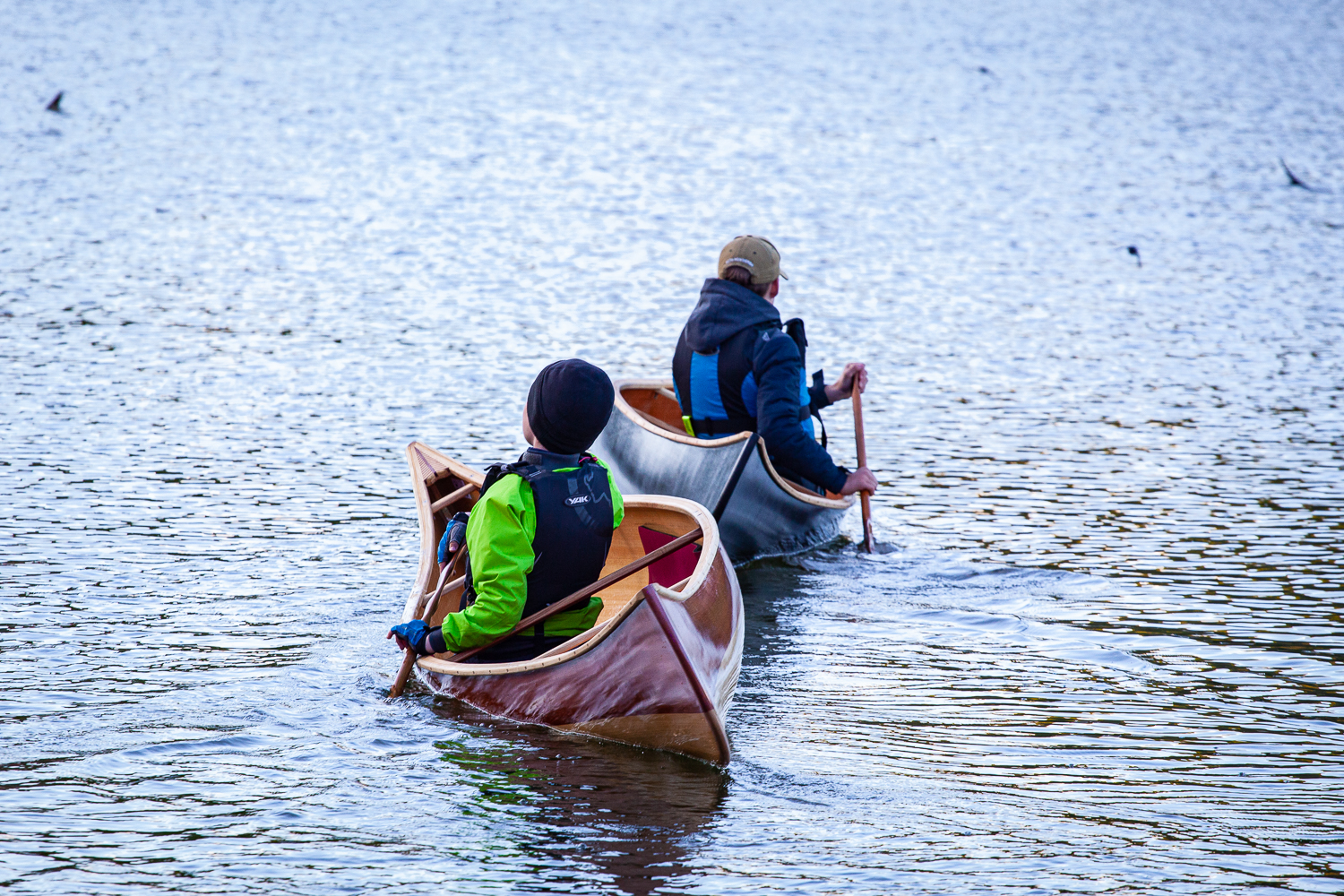 Kringelfieber is the name of the annual meeting for all paddlers interested in American Freestyle and/or Canadian Style Paddling open canoes. It was initiated in 2006 by Silke Reitner and meanwhile has become the largest annual Freestyle canoe meeting of Europe. Initially just a small meeting of likeminded Style paddlers, the festival has now grown to a mature event attracting not only the adept but also many newcomers to Style Paddling. They search information about those uncommon paddling disciplines and maybe want to try their first strokes on the water.
The aim of Kringelfieber is to meet in a pleasant and open atmosphere, paddle together and learn from each other, and of course – have fun! There are no fees because the organisers only provide the boundary conditions of the meeting by setting the time and date and by reserving an area on the campground. Other than that, everybody is self supporting, free and self responsible. Kringelfieber is an event by paddlers and for paddlers, and it lives from the contribution of the participants.
At Kringelfieber several certified Freestyle instructors are present, offering low rate courses and workshops in Canadian Style, solo and tandem Freestyle. From mere beginners in Style Paddling all the way to those who want to work on their routine to music – there is something on offer for all levels. Private lessons are available on request. On the final evening there is a show by participants and instructors displaying the art of paddling with and without music, and the Kringelfieber challenge trophy is passed on to its new owner.
Freeranger Canoe will be present at Kringelfieber with our wooden canoes and paddles
Related Events